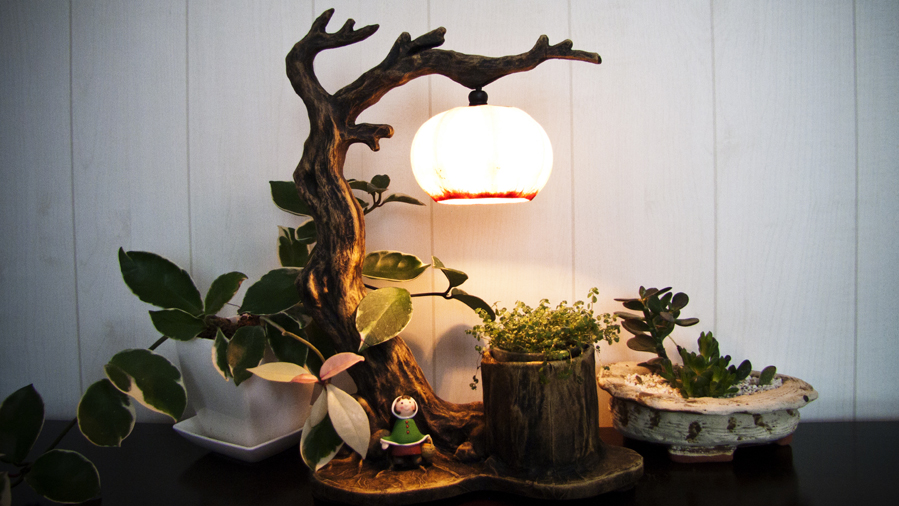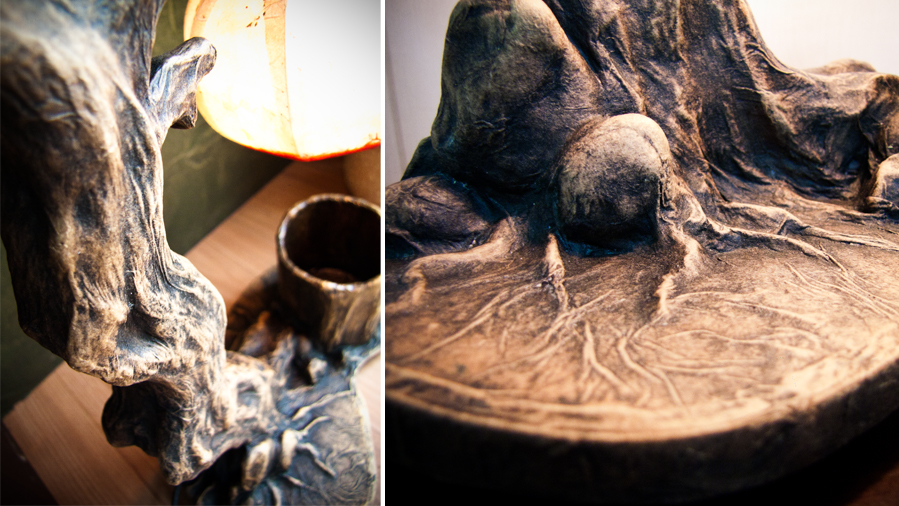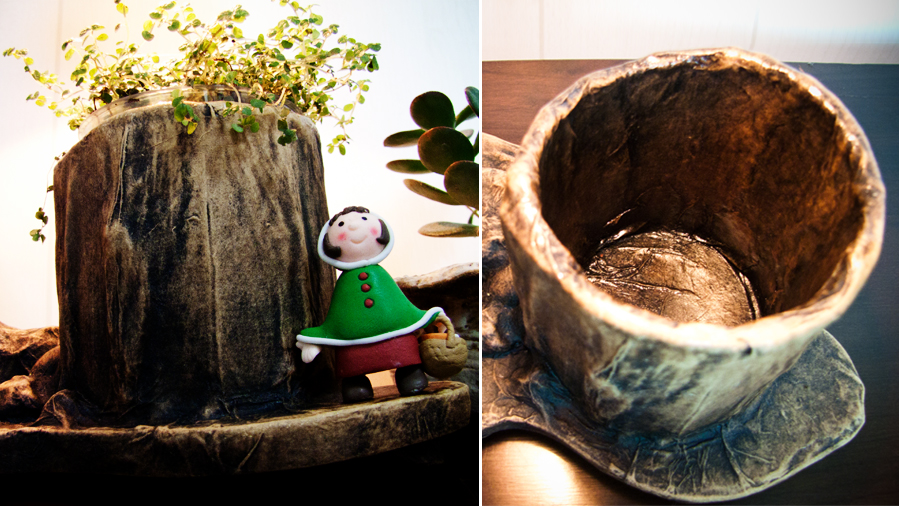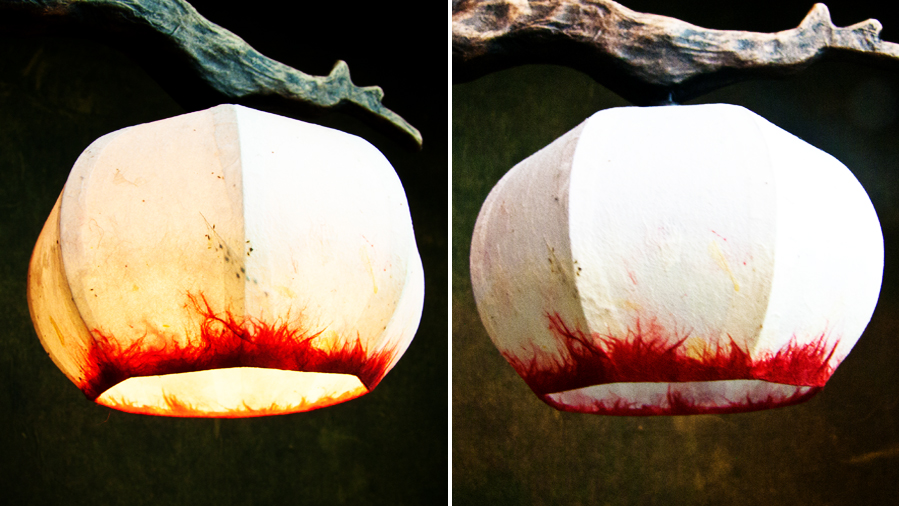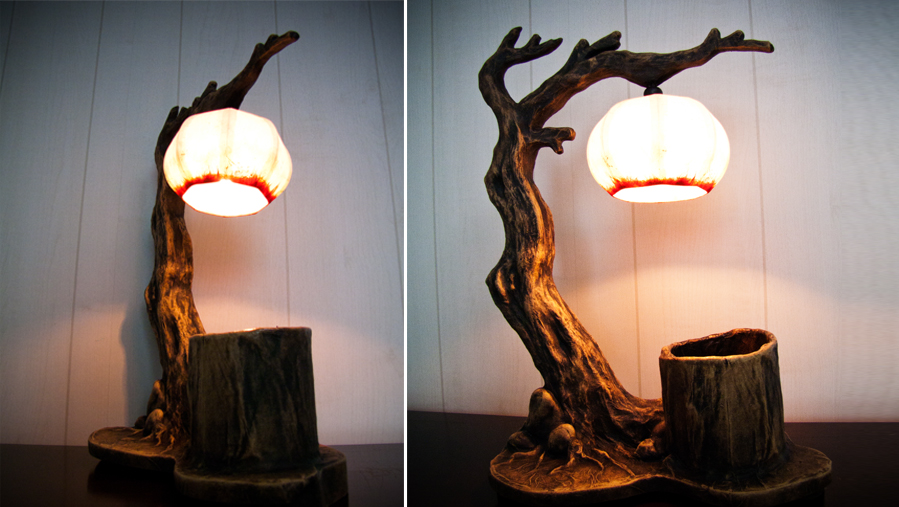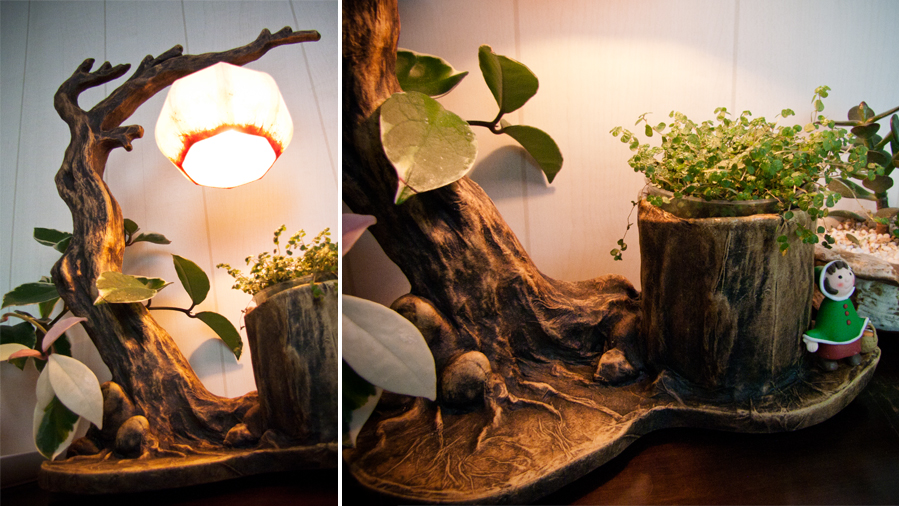 Paper, return to tree
Is this a real tree?
No. This bedroom light is made of recycled paper such as news paper. The hard board paper structure has been covered with 5~10 layer of recycled paper and 2 layer of strong Hanji. It will bring the forest to your bedroom :)
Decoration tip : You can put small plant in the pot. Inside pot surface is water proof (only inside of pot!). If you decide to put this on your desk, you can also use the pot as a pencil holder.
Main materials : Hanji, Stones, recycled paper
Dimensions
height : 35cm