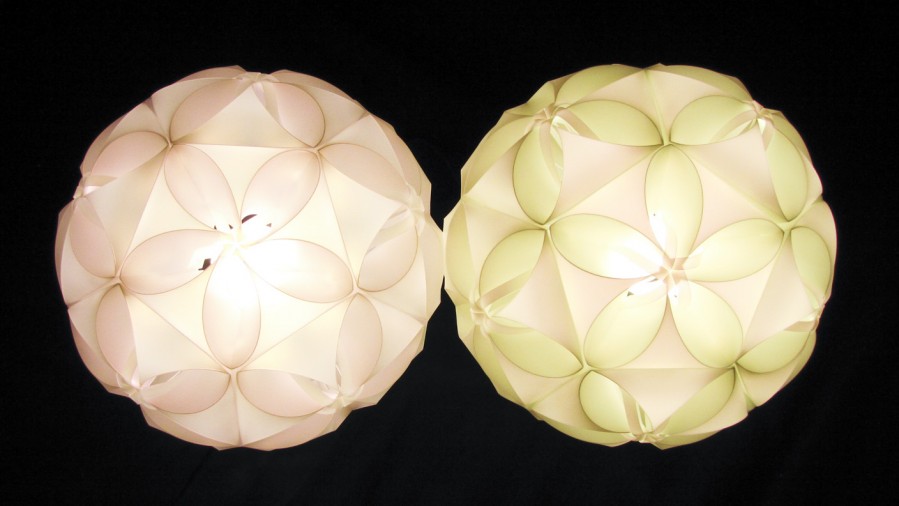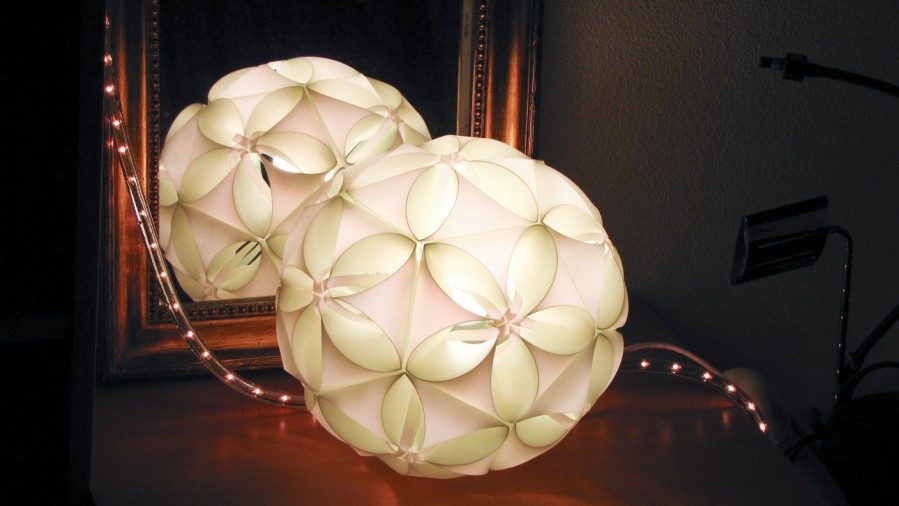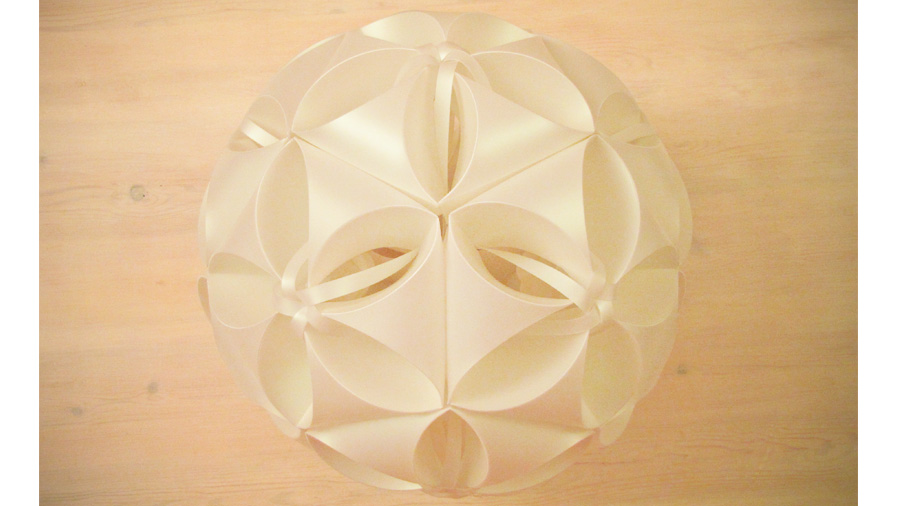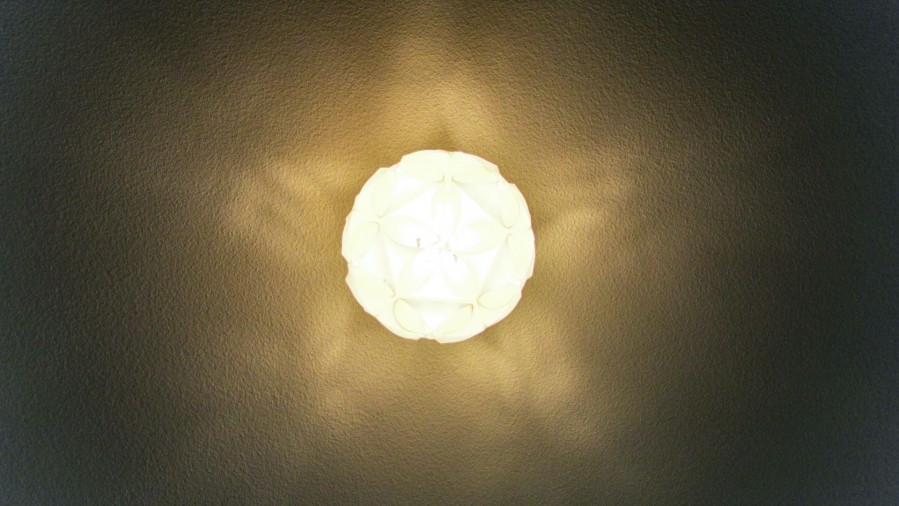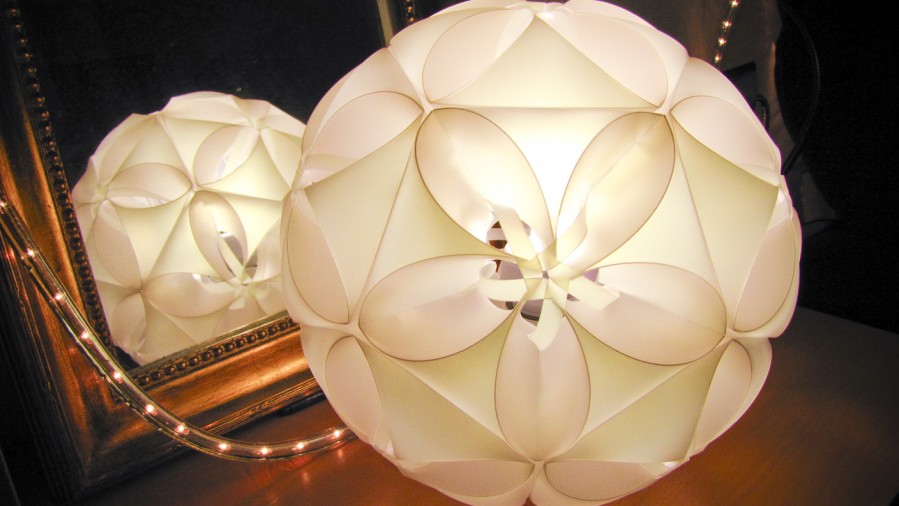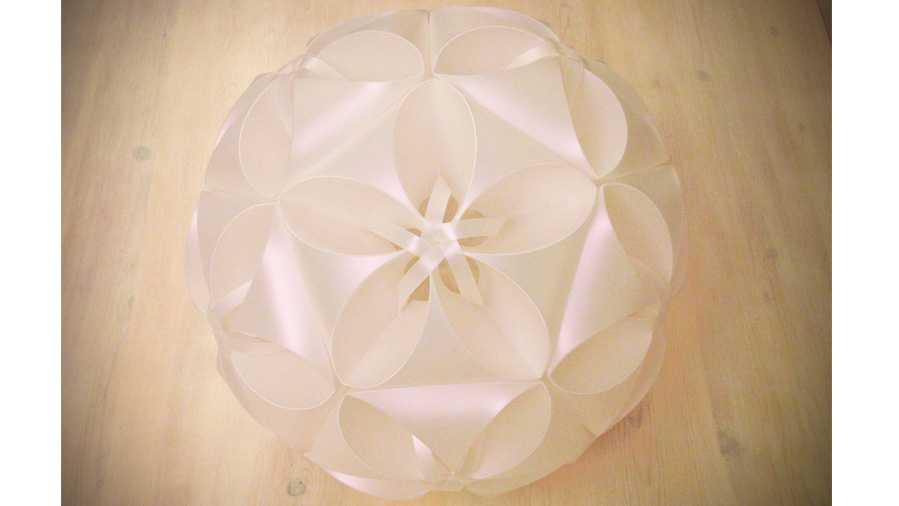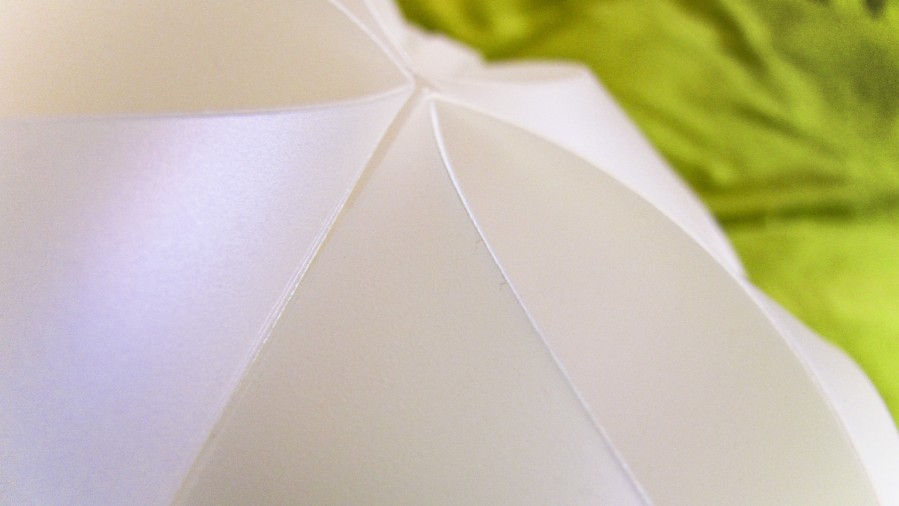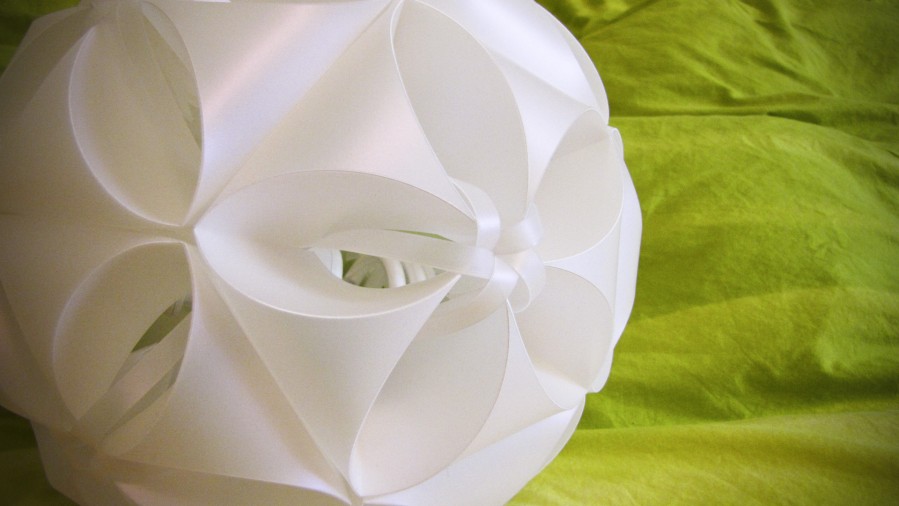 Flower ball v2.0 (pastel)
In the second version, simply color has been changed.
The white polypropylene (PP) was not a transparent material so it seems a little bit dark. To improve this, we can use brighter light ball but this time, half transparent PP plates are used for second version lamps.
Those PP plates have very pale pastel color and pearl coating on it. So they look more luxurious and softer. the funny thing is when the light goes through the plate, the color changes. For instance the pale pink plate looks green and the pale green plaque change to pink.
I suggest
the white lamp for clean, white, modern and metallic decorated house,
the pastel pink pearly lamp for white vintage, girlish, Victorian style, green, pink, Christmas decorated house,
the pastel green pearly lamp for orange, wooden, green decorated house.
Main material : Polypropylene
Dimension (cm)
Ø 28
Energy saving light bulb should be used for security reason (18W-25W recommended).
Sold out