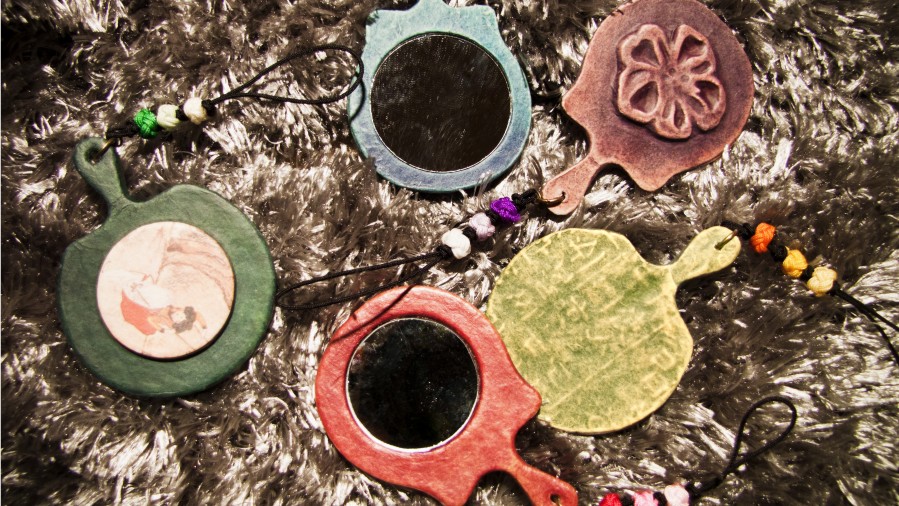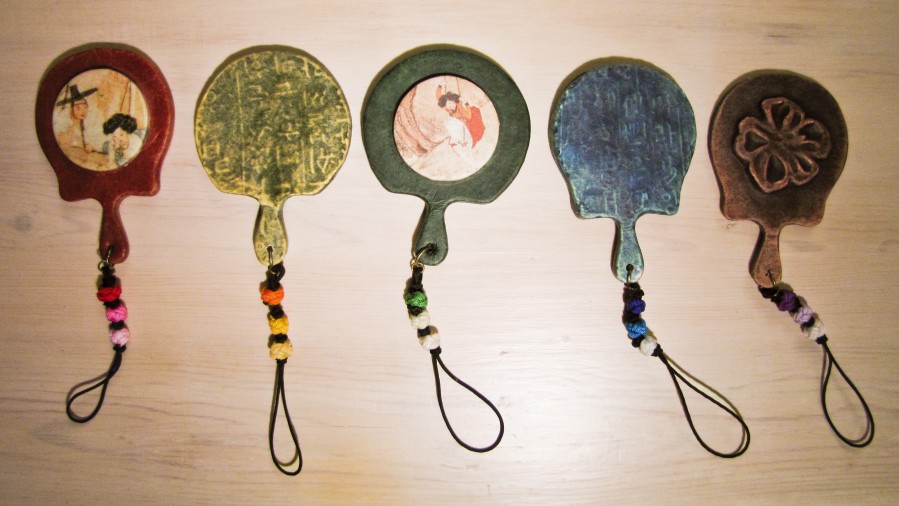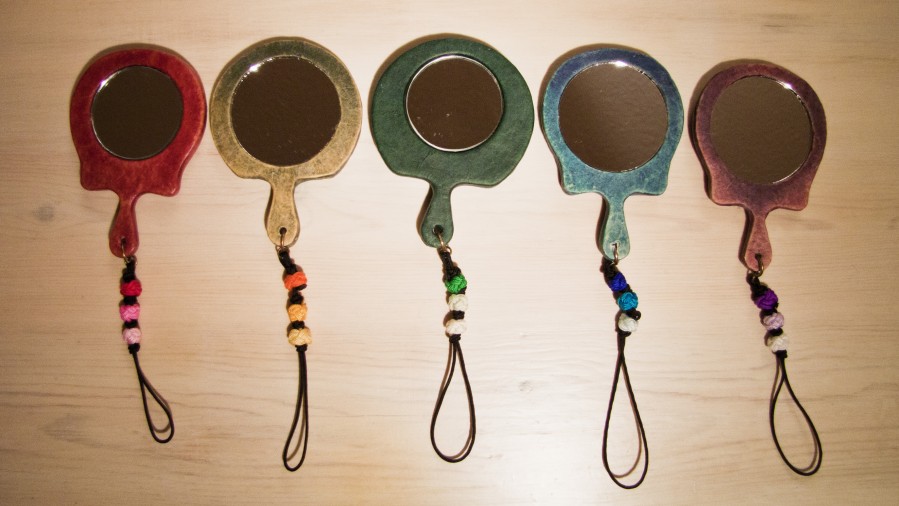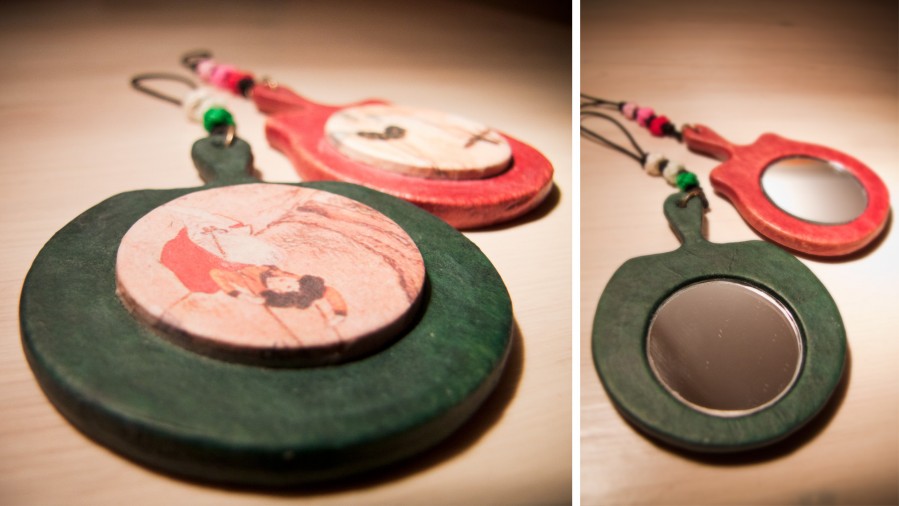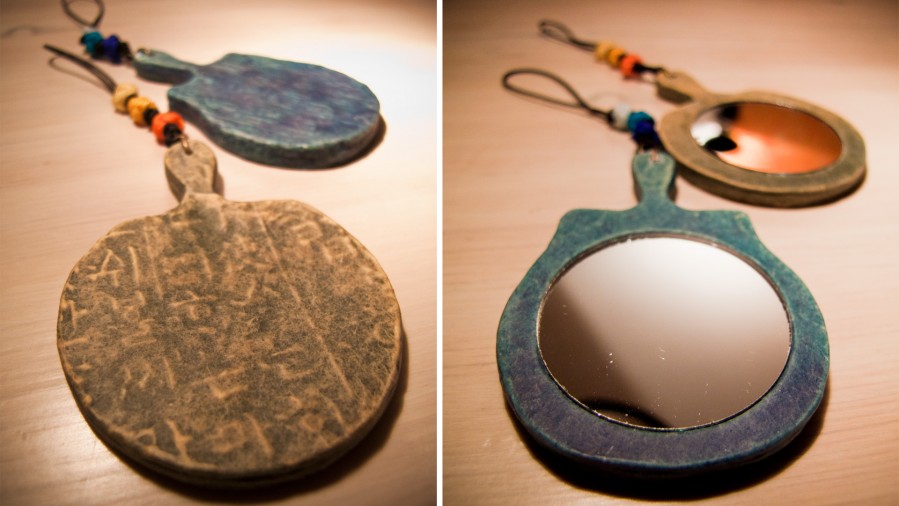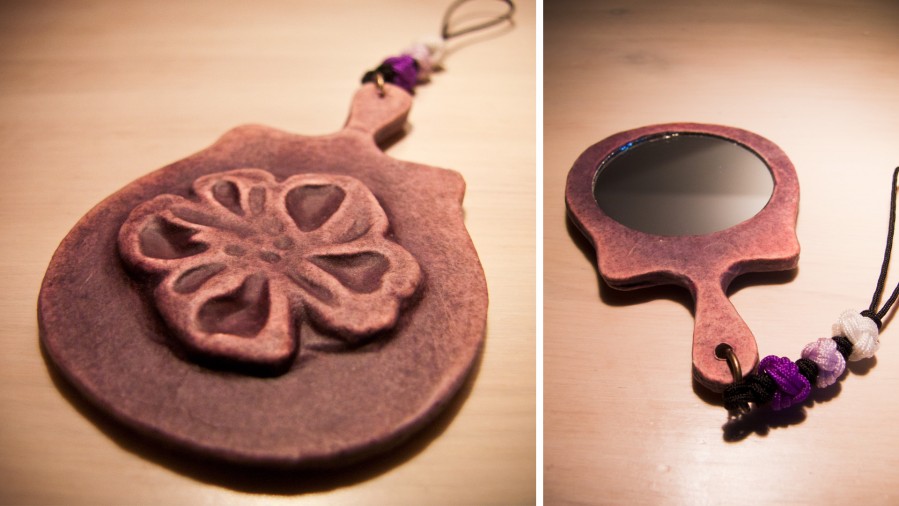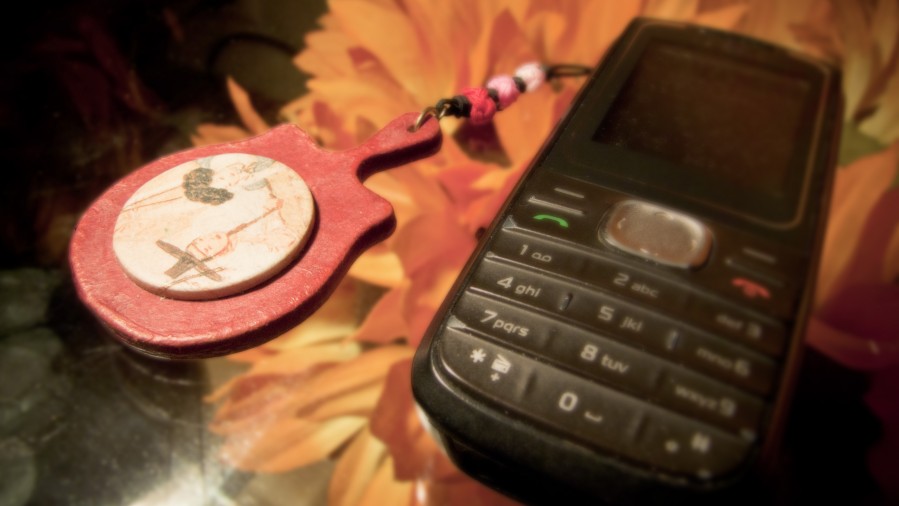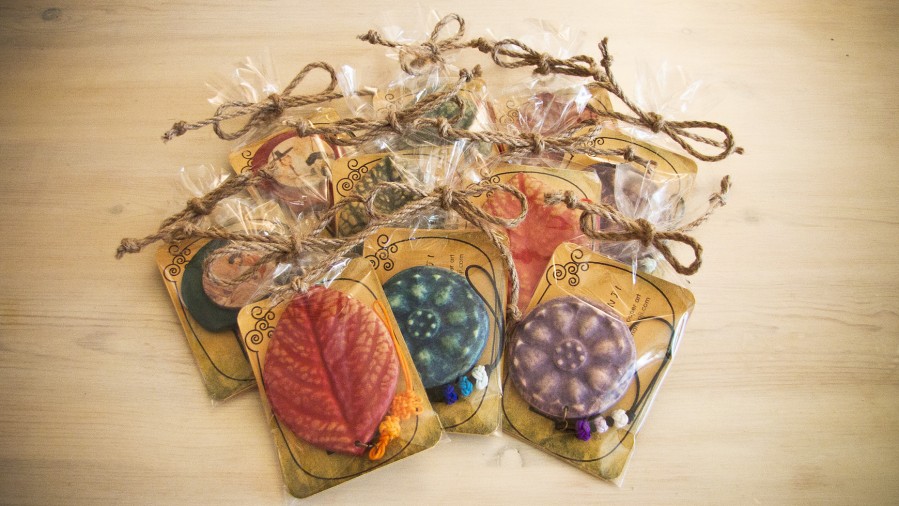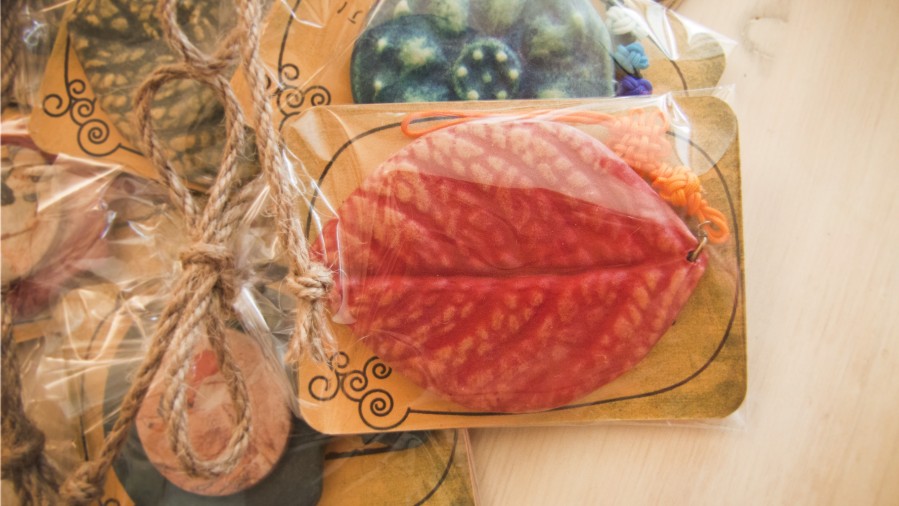 Date Added
Wednesday, March 23rd, 2011
Posted In
Tagged
A Ci mirror (mini)
This is mini size mirror to hang on mobile phones or bags.
In traditional society, mirror used to be a luxurious jewelry for noble ladies. Mostly, they were beautifully decorated with floral carving or real gem stones.
This mini mirror is inspired by traditional mirror shape so I called it 'A Ci mirror' which means young noble lady's mirror.
Main materials : Hanji, Recycled paperboard, paper clay, mirror
Dimensions (cm)
body : 5 x 6.5 x 0.5
mirror : 3 or 3.5
Min Wha : 5CHF (sorry, out of stock at the moment!)
the others : 7 $